MD Formulated. Guaranteed to Work. We Ship Anywhere in the World 24/7.
"ZERO outbreaks for one year with Red, Green & Blue Tops!" -Andy from TN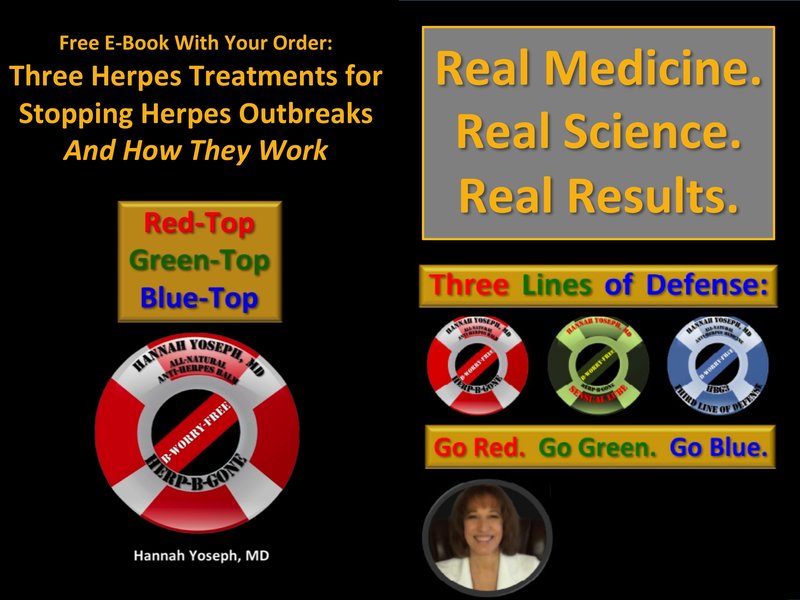 MD Formulated. Red-Top/Green-Top UNCONDITIONAL 60-Day Money-Back Guarantee. No questions asked...EVER.

HERP-B-GONE
 is formulated with 15 essential plant oils proven by published clinical studies to kill and/or inactivate Herpes.
Apply with the first signs of outbreak and continue until symptom free. 
A little goes a long way!
FOR ALL PRODUCTS, CLICK HERE
ALL PRODUCTS